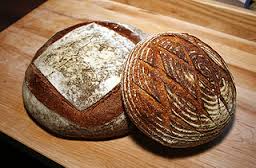 *Gluten doesn't necessarily need to be the bad guy. Fructans in wheat and other carbohydrate products seem to be more of an agitator the gut.
*Modern bread making is accelerated and with lots of additives thrown in.
*A large number of people avoid gluten that don't necessarily have an intolerance or celiac disease (auto-immune condition resulting in inflammation of gut)
*Traditional long sour dough bread making lets the fermentation process happen in the way it was traditionally done for centuries. A large part of the population can tolerate this.
http://www.smh.com.au/lifestyle/diet-and-fitness/going-against-the-grain-why-breaddenial-is-bad-20160411-go3f6c.html