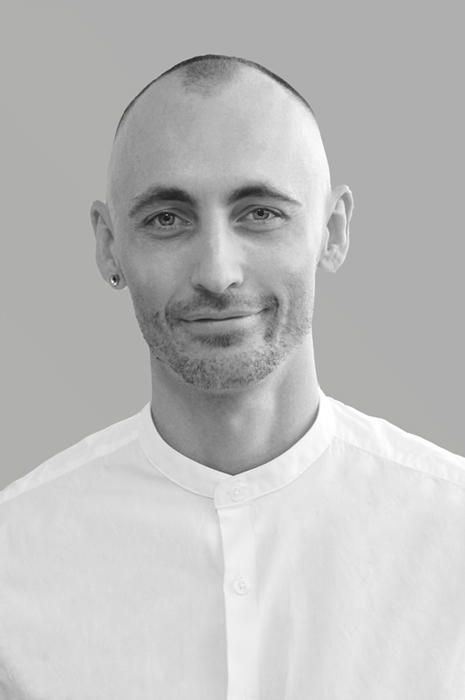 Leif Tunell
Leif is the founder and owner of the Pain Relief and Wellness Clinic, established in October 2012.
Leif's affinity for conventional science coupled with alternative ways of thinking developed during his formative years in high school and expanded into a fusion of Western principles and Eastern philosophies on healing, enlightenment and lateral thinking.
This mindset progressed with Leif enrolling in the Acupuncture & Traditional Chinese Medicine course at the University of Technology in Sydney, graduating in 2001. During his studies he began a successful part-time mobile massage service, focussing on corporate locations, special events and even dance parties.
After graduating from University, Leif combined the mobile events massage service and embarked on starting his first clinic based in Alexandria, as well as undertaking a post-graduate course in Remedial Massage. Leif developed a keen interest in sport science, using acupuncture and massage to maximize performance as well as treating muscular-skeletal injuries.
In 2005 Leif began working as a fully-qualified acupuncturist at Daniel Waldman's Pain Relief Clinic, drawing on his extensive clinical experience and complementing this with many new and successful approaches in the use of acupuncture to treat stress, low immunity, digestive disorders, insulin resistance as well as the management of pain.
Leif has enthusiastically welcomed the growth in the use of acupuncture to help boost and treat fertility and assist in pregnancy, especially beneficial as acupuncture is non-pharmaceutical. It can complement conventional treatment by not adding to the body's chemical load and also provide an alternative when drug side-effects outweigh their benefit.
In 2009 Leif gained a Master of Sport and Exercise Science degree at the University of Sydney, to provide additional insight into the bio-mechanics and physiology of the body to further enhance acupuncture treatment.
Leif has been a dedicated full-time acupuncturist since 2001 and looks forward to continuing his skills to alleviate health problems and pain relief, and to enhance wellness to its optimum level.
Training:
Bachelor of Health Science (acupuncture) – University of Technology                           Master of Sport and Exercise Science        – University of Sydney
Diploma of Remedial and Sports Massage – Periodor Health Schools
Additional Training:
Deep Core Therapy – Myofacial Release
Chronic Disease Self Management
"Fertility and treating the Dan Tien" – Kiiko Matsumoto acupuncture training
Cosmetic Acupuncture – Cosmetic Acupuncture Training Australia
European Medical Massage Techniques
Phillip MaqQueen Musculo-Skeletal Workshop
David Legge – Acupuncture for low back, Thoracic spine and Rib cage
Mark Goswell (ProActive Rehabilitation) – Lumber Spine Rehabilitation For Chronic Conditions David Legge – Acupuncture for the shoulder, neck and head
Peter Kington – Better IVF Outcomes in Chinese Medicine
Michael Corradino – Neuropuncture, neuroscience acupuncture
Exercise During Pregnancy and the Postpartum Period – ESSA
Blood letting in TCM – Samuel Dudgeon
Fundamentals of Swiss Ball Training – Dr Luke Del Vecchio – ESSA
Affiliation:
Chinese Medicine Board of Australia (AHPRA)
Australia Traditional Medicine Society (ATMS)
Fellow of ATMS
Exercise and Sport Science Australia (ESSA)