Cow's milk may provide better hydration and sports recovery.
If you can
tolerate and digest cow's milk it may be a better beverage to consume than a surgery
sports beverage. Isotonic sport beverage like Gatorade do provide better
hydration when the body has lost salts through sweating. However, the sweet
content off these drinks can damage teeth if constantly sipping on them
throughout workout. Also, refined sugars are generally best kept to a minimum
in diet. Humble old milk has protein, natural sugars and amino acids perfect
for post recovery hydration and nutrition. Further scientific study needs to be
done for a definitive answer the question of sports recover is enhanced by cow's
milk… but in the meantime… why not try it and see how you respond? Get good
quality organic non homogenised milk. 1 litre of top shelf milk probably costs
the same as a Gatorade.
https://time.com/3656660/workout-drink-milk/
https://jissn.biomedcentral.com/articles/10.1186/s12970-019-0288-5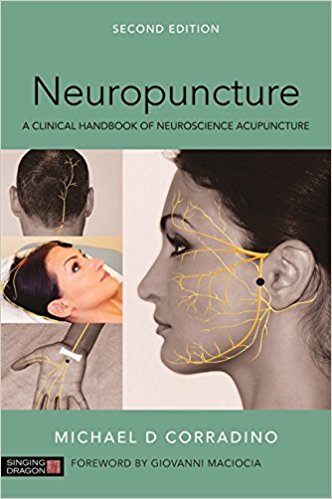 Neuropuncture seminar - clinic close Sat 5th and Mon 7th May
Leif will be attending a seminar on 5th, 6th and 7th of May.
Its called "Neuropuncture". Its going to be a closer look at Neurological effects of acupuncture.
It shall be very interesting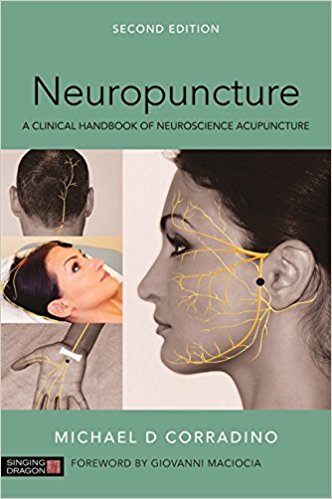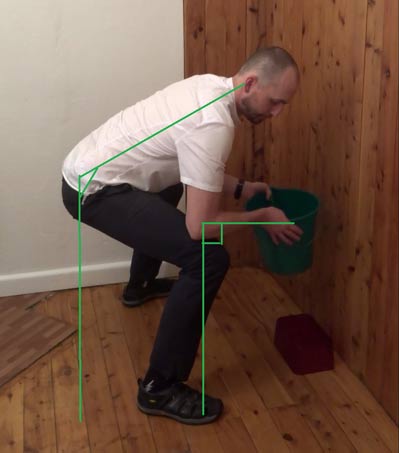 5 ways to reduce risk of lower back pain and improve spinal health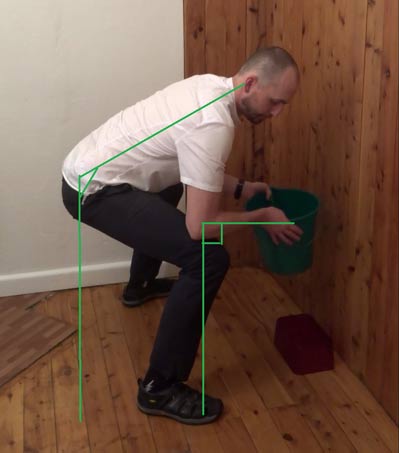 Lower back pain is terrible and best avoided. With some careful techniques and correct lifting a lot off back pain can be avoided.  I've put together a short presentation video on how to better look after your back and some techniques and tips on avoiding lower back strain and damage to spinal discs
Lifting something of the ground using the legs to squat down
Using the knee and elbow to divert load from lower back
Golfers pick up
Lunging
Splits (abducting legs to alter task height)
I have also included a better way of straightening up from a bent over slouched back.
The key feature in all these techniques is to keep the spine in a neutral / stable position and let all the limbs do the awkward work.
Video link
http://www.painreliefwellness.com.au/video/5-ways-to-reduce-lower-back-pain-and-improve-spinal-health/
Alternate link
https://youtu.be/5l5-7IlcSyg
Treat your back with love and it will love you back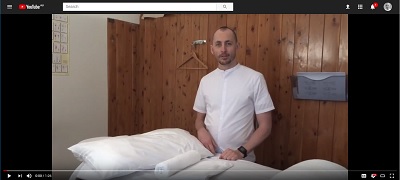 CERVICAL NECK ROLL
CERVICAL NECK ROLL
This article is about a little at-home 'life hack' to remedy a sore neck.  All you need is a regular bath towel and somewhere comfortable to lie down.  It is a gentle relaxation exercise that encourages the neck to return to its normal lordotic (see diagram below) curve.  The rolled towel provides a curved surface for the relaxed neck to 'stretch' on.  It could be considered a myofascial release of sorts, to release the soft tissue of the neck and allow the neck to move in its normal range of motion.  It does require you to lie down for at least 10 minutes.  Once you feel comfortable with it you can progress incrementally up to 20 minutes.
Please note if you have severe neck pain or disc problems, seek appropriate medical attention before trying this technique.  This exercise/technique is gentle and should not be painful.  If you experience pain, please seek proper medical care. (Please see a professional, doctor google doesn't quite cut it).
Anatomy of the neck and spine
The spine forms a long column that creates the base structure to our frame and can be thought of as a central building block of the body.  It provides structure and protection for organs and the spinal cord.   It also provides additional features such as shock absorbers in the vertical plane (up and down).  If you look at the body from the side view (lateral anterior/posterior view) you will see three distinct curves in the spine.  The lower back has a lordosis curve, the middle back has a kyphotic curve (thoracic) and the neck also has a lordosis curve.  It is because of these curves that we can deal with stresses going up and down in the body.  For example, running would be problematical if the body could not absorb the up/down (vertical) shock of striding and landing on our feet.
The neck has seven small bones called vertebrae that stack up on each other. These are the cervical vertebrae and form the cervical part of the spine.  The normal curve of the neck should be similar to that of the lower back, in that it curves anteriorly forward.  For some people the curve can be reduced or even straight, which tends to lead to neck pain and complaints.  Also, the smaller facet joints can become stuck or immobile, which will also cause pain and discomfort.
Cervical towel roll technique 
The use of a simple rolled-up towel can encourage the natural lordotic curve of the neck.  If there are stuck facet joints the towel roll exercise can help free these up.  Usually when mobility returns to these joints they feel much better and movement much improved.  If you have ever cracked or adjusted your neck, it is usually these joints that have shifted and make the pop or click noise.
-You will need 1 regular bath towel
-A flat soft area to lie down.
YouTube clip explanation : http://www.painreliefwellness.com.au/video/at-home-cervical-roll-for-sore-neck/
1.  Prepare the towel. You need to make a roll out of the towel. I like to fold it in half (longways), then half again. From here simply roll the towel up till you get a nice firm cylinder. I find a firmer roll works better and has more effect.
2. Lie down somewhere flat and soft. On the bed works fine, or carpeted floor, yoga mat.  A couch is suitable if you can lie completely flat and not have your head and legs sticking out in awkward directions.
3. Lie on your back face up looking at the ceiling.  Putting something soft such as a pillow under the knees is relaxing and it softens the spine a bit.  You can have the head unelevated or use a flat pillow.  Now place the rolled-up towel under the neck.  The neck should feel comfortable and supported, but also like it's getting a little stretched out.  Everyone is unique so you will need to experiment with the rolled towel by making it smaller or larger to find the appropriate size for you. Make the towel cylinder smaller by simply unrolling it a bit with the flappy part under the skull and not down near the shoulders.
4. Once you have found your support posture and everything feels good, you just need to lie there for 10 to 20 minutes. Very simple.
I hope you find some value in this home help technique and it comes in handy one day.
Sleeping on a towel roll
I you think your pillow may not be suportive and causing your stiff neck / pain you can incorporate the towel roll with your pillow and sleep on it. The Video below demonstrates this.
http://www.painreliefwellness.com.au/video/towel-roll-with-pillow-to-sleep-better-with-neck-pain/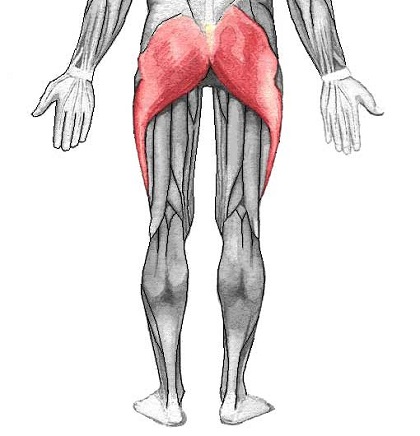 The importance of the gluteal muscle (buttock)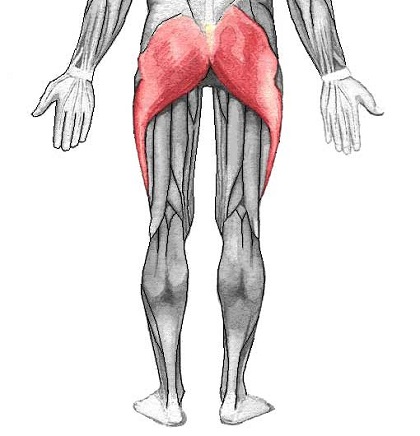 Your gluteal muscles have some important features:
• are the main muscles used for walking, when moving legs from hips
• essential for the stability of the hips when walking. Without them you would topple over to one side.
• allow you to extend your back
• allow you to stand from a sitting position
• Gluteus maximus supports the extended (straight) knee. It does this via the iliotibial tract (ITB). This is the fibrous band of connective tissue that runs down the outer side of the thigh.
Gluteal dysfunction and weakness can have quite a large effect on the functional physiology of the body. Glute weakness can cause some of the following:
• lower back pain – over-using lumbar muscles to compensate
• hamstring over-use (tightness and pain) –> can also then lead to pelvis rotation –> pressure and pain in lower back
• knee pain from reduced stability
• tight hip flexor
• ankle problems
• plantar faciitis
As humans, we tend to find the easiest and laziest way to do things. Perhaps this is energy conservation. For example, when picking something up from the ground we tend to lean over with a flexed back instead of bending the knees and squatting down. The gluteal muscles can simply just get deconditioned and weak through lack of use. The simple solution is to wake them up again and do a few exercises. Even doing something as simple as squeezing your butt cheeks together while waiting for the bus can help (try 3 sets of 10 reps) or whenever you remember during the day, for example whilst waiting for the jug to boil. Something this simple can help the brain and glutes make a better neurological connection and "switch on" better for movement patterns.
Pain can also be a limiting factor. There could be any number of pathologies in the hips and back creating a painful situation that limits movement. Pain is remarkable in that it causes an inhibitory effect on muscles in the affected area. Hence, once the pain has subsided the muscles can still be inhibited or have decreased motor response ("switched off"). Again, doing a few floor-based gluteal exercises can help to retrain the connection with the brain and the bum muscles.
For example, the correct firing order for leg extension (lying on tummy and raising leg up towards ceiling) is:
Glute -> Hamstring – > quatratus lumborum and lumbar muscles.
However, with a dysfunctional glute it can become:
Hamstring + lumbar muscles.
Hence, much more strain is placed on the surrounding structures.
Anatomy:
Gluteus maximus – the largest muscle in the body – forms the buttock cheeks.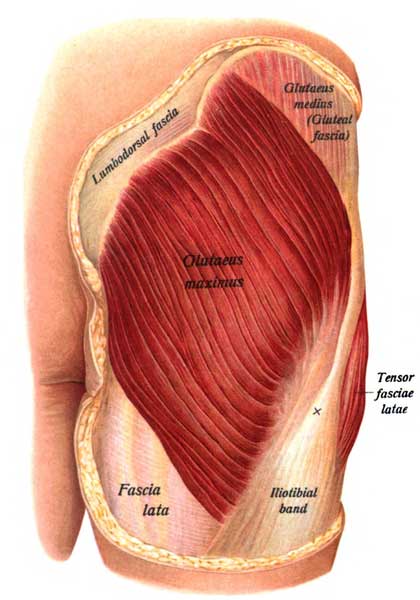 Gluteus medius and minimus – lateral stabilisers. These muscles are located on the sides of the hips. They wrap around the bony part of the thigh bone (trochanter of the femur).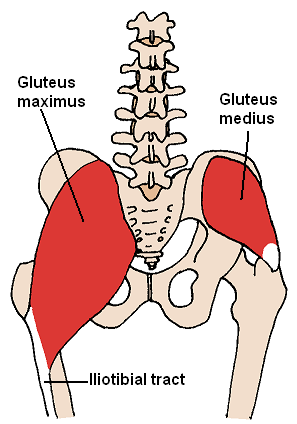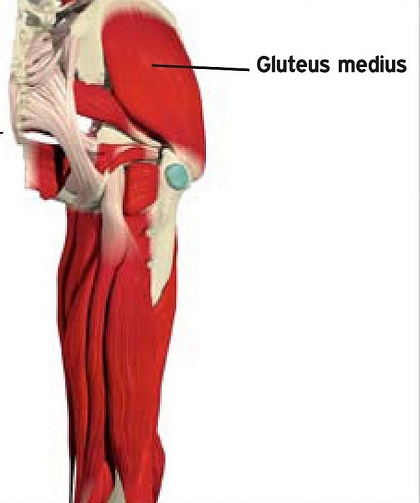 Gluteus minimus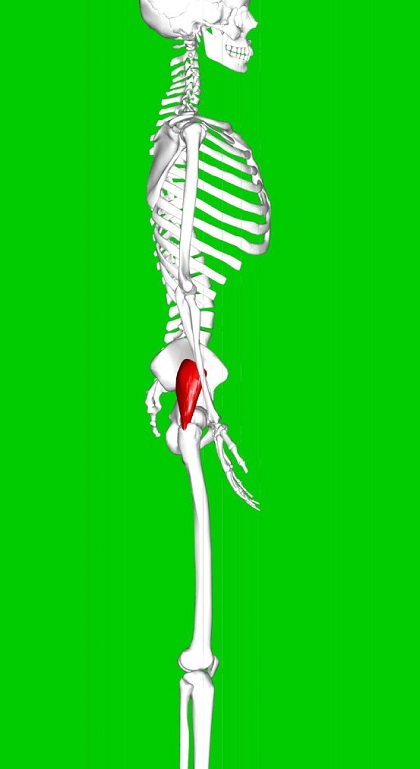 Training the glutes
Strong, healthy glutes are important for proper movement and health maintenance. However, there can be other problems that are present in the pelvic/lumbar region that need to be addressed before any rehab training and exercise should be performed. Muscular fatigue ("feel the burn") is ok but acute and neuralgic pain is telling you some damage is going on. Please always train being mindful and respectful of your body's abilities.
Below are a few glutes floor-based exercises to get you started.
Lying on the side, back should be straight (neutral spine), and all the movement should be occurring in the leg that is facing the ceiling. You can support your head and neck with one arm, and have something soft to lie on. You can use a yoga mat or towels. Please note it should not be painful to do these exercises. After a while you should feel muscular fatigue. However, if you experience any acute pain or nerve pain please stop and get assessed by a health professional.
Do each exercise 10 times then roll over to other side and complete 10 times on other leg. Repeat this for each exercise. Once you have done them all, go back to the top and re-do them. Try doing 10 minutes in total first. Then as you progress you can extend the time to 20 mins. Aim to do the exercises daily or every second day.
Clam : Open your legs just like a clam would open its shell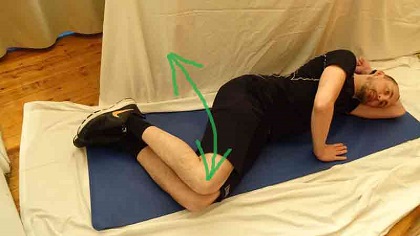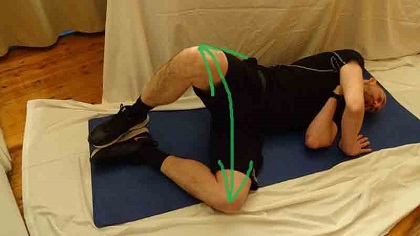 Side lift : Point your toes towards the ground. It helps activate more of the glute muscle. Then move your straight up as high towards the ceiling as you can. Then move it down again. Repeat.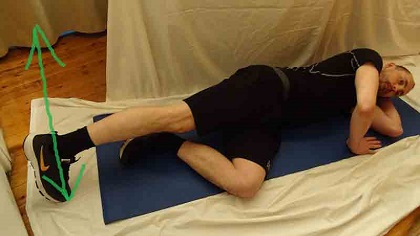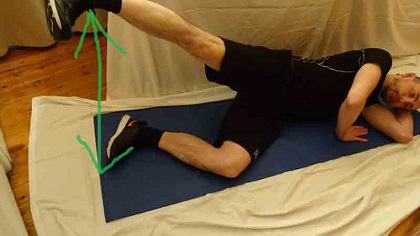 Toe taps: Point your toes towards the ground. It helps activate more of the glute muscle. Tap your big toe in front of you and then swing your straight leg back and tap behind you. Repeat.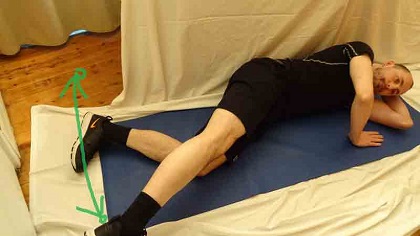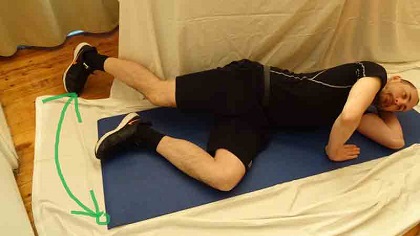 Kick: Just like kicking a football with a straight leg.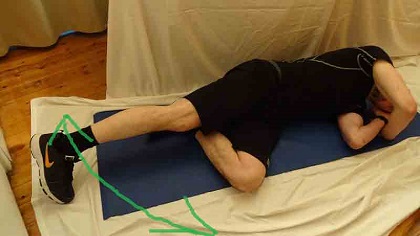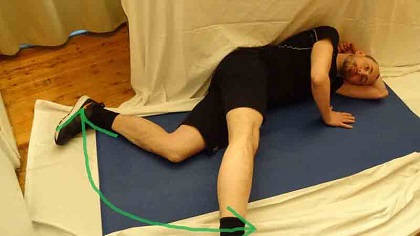 Bike circles: Like peddling on a bicycle. Move your leg in a circular fashion as you would when riding a bike. Go forwards 10 rotations then backwards 10 rotations.