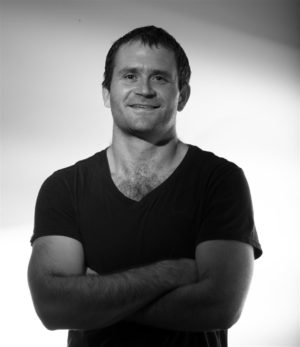 Luke O'Toole
Availability: Mondays and Thursday
Luke O'Toole's interest in TCM (Traditional Chinese Medicine) began fifteen years ago when he received acupuncture treatment for a painful neck injury.  Impressed by the speed of his recovery, he began to research the tradition and practice of acupuncture.  Luke has always believed in the holistic approach to health and healing, where the body is strengthened naturally –  without the  need for invasive procedures or drug therapy that can potentially do harm.  TCM provides a multitude of treatment approaches to assist in the healing of many conditions.  With a sophisticated diagnostic method that has been refined over two thousand years and is entrenched in Daoist philosophical observations of life and nature, TCM offers a logical holistic approach to diagnosis with information from, inter alia, the pulse, the tongue, and palpating a patient's meridian lines to determine whether acupuncture, moxibustion, herbal medicine, cupping therapy or massage (or a combination of any of these approaches) will best serve the patient's recovery and path back to a healthy balanced life.
Luke completed a Bachelor of Applied Science (Traditional Chinese Medicine) degree at the University of Western Sydney in 2005, and in 2008 a Masters of Nursing degree from the University of Sydney.  Luke is passionate about the rich history and theory that underpins the practice of TCM.  As a student Luke was mentored by renowned acupuncturist and lecturer Daniel Deng as he completed the last year of his degree in TCM, focussing on classical acupuncture techniques which have proved an invaluable contribution in his expertise as a skilled acupuncturist.
During his years of practice, in 2006 Luke completed a Hospital Internship at the Provincial Hospital of TCM at Nanjing in China.  From 2006 to 2008, Luke observed the practice of Kevin Lu, renowned Chinese herbalist, and honed his skills to a new level with regard to the diagnoses and prescription of Chinese herbal medicines.
More recently Luke has focused on different approaches to acupuncture.  From 2008 to 2011, Luke worked and gained additional skills under the guidance of renowned acupuncturist Daniel Waldman's more sophisticated and gentle approaches to the practice of acupuncture.  Luke has since developed effective treatment protocols for a wide range of ailments from musculoskeletal injury, stress and anxiety, low libido and infertility.
At present Luke is observing the practice of David Legge at his clinic on the Central Coast which specialises in best current-evidence acupuncture, trigger point therapy and dry needling techniques for the treatment of pain associated with complex chronic musculoskeletal injury.
Luke is also enjoyed working as an assistant acupuncturist to Houng Lao at Eastern Therapies in Sydney where he treated up to twenty-five patients per day and is harnessing new techniques for the treatment of women's health, in particular infertility, IVF support and pregnancy. Within this scope of practice Luke is learning the subtle techniques of famous Japanese acupuncturist Ikeda Masakazu
Luke recently expanded his range of treatments to include facial rejuvenation (cosmetic acupuncture), treatment protocols for anti-wrinkle treatment.  In November 2014, he completed and graduated a certified course in this field developed by prominent American acupuncturist Mary Elizabeth Wakefield.
Luke believes in the importance of best-evidence techniques when practising acupuncture and herbal medicine. As a Registered Nurse, Luke understands the modern medical approach to disease and as a consequence has a deeper insight into the strengths and weaknesses of both Eastern and Western medical models.  Luke's treatments comprise a fusion of the time-honoured traditional methodology which underpins the practice of TCM alongside the modern evidence-based TCM developments which he believes is essential when practising TCM in the prevailing Western medical environment.
Affiliation:
Chinese Medicine Board of Australia (AHPRA)
Australian Acupuncture and Chinese Medicine Association
Australian Health Practitioners regulation Board (AHPRA) – Registered Nurse