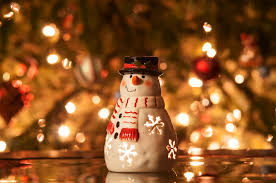 Holiday Opening Hours
Wishing everyone a safe, happy and festive holiday season!
Below are the dates for the clinic operating hours over the holiday period:
Open to the   23rd  of December 2017 (Saturday)
Closed           24th – 26th December 2016 
Open             27th – 30th  to December 2016 (Wednesday – Saturday)
Closed           31 st  December – 2nd January 2017 (Sunday – Tuesday)
Open             As normal on the  3rd January (Wednesday)
We hope everyone has a safe and wonderful holiday break.
Kind and warm regards from
The Pain Relief and Wellness Clinic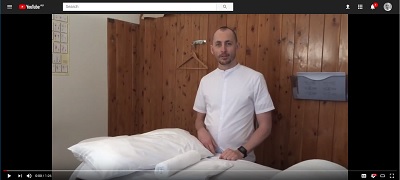 CERVICAL NECK ROLL
CERVICAL NECK ROLL
This article is about a little at-home 'life hack' to remedy a sore neck.  All you need is a regular bath towel and somewhere comfortable to lie down.  It is a gentle relaxation exercise that encourages the neck to return to its normal lordotic (see diagram below) curve.  The rolled towel provides a curved surface for the relaxed neck to 'stretch' on.  It could be considered a myofascial release of sorts, to release the soft tissue of the neck and allow the neck to move in its normal range of motion.  It does require you to lie down for at least 10 minutes.  Once you feel comfortable with it you can progress incrementally up to 20 minutes.
Please note if you have severe neck pain or disc problems, seek appropriate medical attention before trying this technique.  This exercise/technique is gentle and should not be painful.  If you experience pain, please seek proper medical care. (Please see a professional, doctor google doesn't quite cut it).
Anatomy of the neck and spine
The spine forms a long column that creates the base structure to our frame and can be thought of as a central building block of the body.  It provides structure and protection for organs and the spinal cord.   It also provides additional features such as shock absorbers in the vertical plane (up and down).  If you look at the body from the side view (lateral anterior/posterior view) you will see three distinct curves in the spine.  The lower back has a lordosis curve, the middle back has a kyphotic curve (thoracic) and the neck also has a lordosis curve.  It is because of these curves that we can deal with stresses going up and down in the body.  For example, running would be problematical if the body could not absorb the up/down (vertical) shock of striding and landing on our feet.
The neck has seven small bones called vertebrae that stack up on each other. These are the cervical vertebrae and form the cervical part of the spine.  The normal curve of the neck should be similar to that of the lower back, in that it curves anteriorly forward.  For some people the curve can be reduced or even straight, which tends to lead to neck pain and complaints.  Also, the smaller facet joints can become stuck or immobile, which will also cause pain and discomfort.
Cervical towel roll technique 
The use of a simple rolled-up towel can encourage the natural lordotic curve of the neck.  If there are stuck facet joints the towel roll exercise can help free these up.  Usually when mobility returns to these joints they feel much better and movement much improved.  If you have ever cracked or adjusted your neck, it is usually these joints that have shifted and make the pop or click noise.
-You will need 1 regular bath towel
-A flat soft area to lie down.
YouTube clip explanation : http://www.painreliefwellness.com.au/video/at-home-cervical-roll-for-sore-neck/
1.  Prepare the towel. You need to make a roll out of the towel. I like to fold it in half (longways), then half again. From here simply roll the towel up till you get a nice firm cylinder. I find a firmer roll works better and has more effect.
2. Lie down somewhere flat and soft. On the bed works fine, or carpeted floor, yoga mat.  A couch is suitable if you can lie completely flat and not have your head and legs sticking out in awkward directions.
3. Lie on your back face up looking at the ceiling.  Putting something soft such as a pillow under the knees is relaxing and it softens the spine a bit.  You can have the head unelevated or use a flat pillow.  Now place the rolled-up towel under the neck.  The neck should feel comfortable and supported, but also like it's getting a little stretched out.  Everyone is unique so you will need to experiment with the rolled towel by making it smaller or larger to find the appropriate size for you. Make the towel cylinder smaller by simply unrolling it a bit with the flappy part under the skull and not down near the shoulders.
4. Once you have found your support posture and everything feels good, you just need to lie there for 10 to 20 minutes. Very simple.
I hope you find some value in this home help technique and it comes in handy one day.
Sleeping on a towel roll
I you think your pillow may not be suportive and causing your stiff neck / pain you can incorporate the towel roll with your pillow and sleep on it. The Video below demonstrates this.
http://www.painreliefwellness.com.au/video/towel-roll-with-pillow-to-sleep-better-with-neck-pain/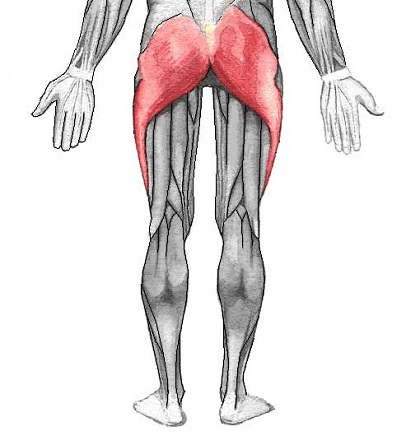 The importance of the gluteal muscle (buttock)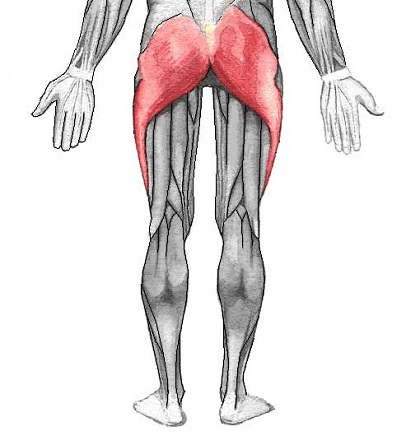 Your gluteal muscles have some important features:
• are the main muscles used for walking, when moving legs from hips
• essential for the stability of the hips when walking. Without them you would topple over to one side.
• allow you to extend your back
• allow you to stand from a sitting position
• Gluteus maximus supports the extended (straight) knee. It does this via the iliotibial tract (ITB). This is the fibrous band of connective tissue that runs down the outer side of the thigh.
Gluteal dysfunction and weakness can have quite a large effect on the functional physiology of the body. Glute weakness can cause some of the following:
• lower back pain – over-using lumbar muscles to compensate
• hamstring over-use (tightness and pain) –> can also then lead to pelvis rotation –> pressure and pain in lower back
• knee pain from reduced stability
• tight hip flexor
• ankle problems
• plantar faciitis
As humans, we tend to find the easiest and laziest way to do things. Perhaps this is energy conservation. For example, when picking something up from the ground we tend to lean over with a flexed back instead of bending the knees and squatting down. The gluteal muscles can simply just get deconditioned and weak through lack of use. The simple solution is to wake them up again and do a few exercises. Even doing something as simple as squeezing your butt cheeks together while waiting for the bus can help (try 3 sets of 10 reps) or whenever you remember during the day, for example whilst waiting for the jug to boil. Something this simple can help the brain and glutes make a better neurological connection and "switch on" better for movement patterns.
Pain can also be a limiting factor. There could be any number of pathologies in the hips and back creating a painful situation that limits movement. Pain is remarkable in that it causes an inhibitory effect on muscles in the affected area. Hence, once the pain has subsided the muscles can still be inhibited or have decreased motor response ("switched off"). Again, doing a few floor-based gluteal exercises can help to retrain the connection with the brain and the bum muscles.
For example, the correct firing order for leg extension (lying on tummy and raising leg up towards ceiling) is:
Glute -> Hamstring – > quatratus lumborum and lumbar muscles.
However, with a dysfunctional glute it can become:
Hamstring + lumbar muscles.
Hence, much more strain is placed on the surrounding structures.
Anatomy:
Gluteus maximus – the largest muscle in the body – forms the buttock cheeks.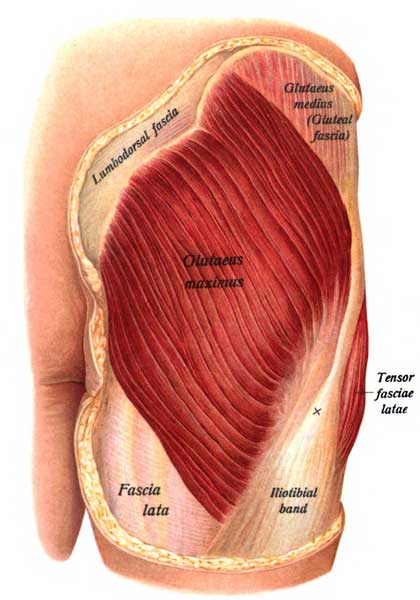 Gluteus medius and minimus – lateral stabilisers. These muscles are located on the sides of the hips. They wrap around the bony part of the thigh bone (trochanter of the femur).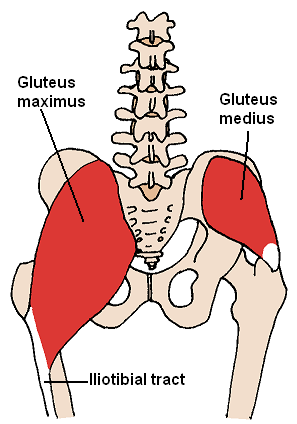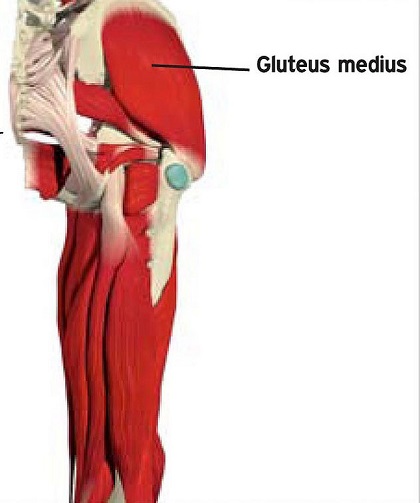 Gluteus minimus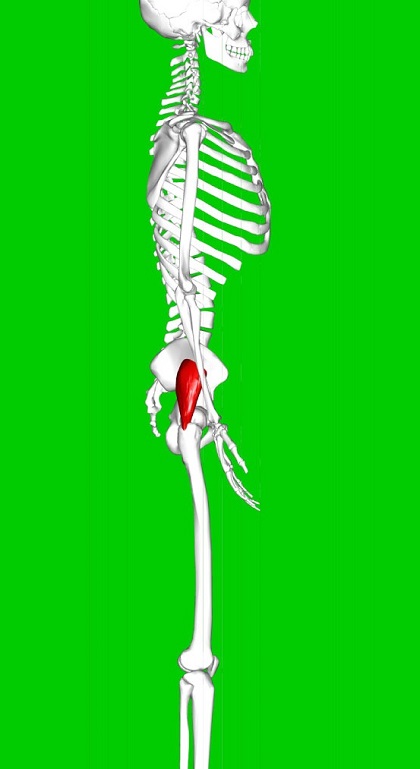 Training the glutes
Strong, healthy glutes are important for proper movement and health maintenance. However, there can be other problems that are present in the pelvic/lumbar region that need to be addressed before any rehab training and exercise should be performed. Muscular fatigue ("feel the burn") is ok but acute and neuralgic pain is telling you some damage is going on. Please always train being mindful and respectful of your body's abilities.
Below are a few glutes floor-based exercises to get you started.
Lying on the side, back should be straight (neutral spine), and all the movement should be occurring in the leg that is facing the ceiling. You can support your head and neck with one arm, and have something soft to lie on. You can use a yoga mat or towels. Please note it should not be painful to do these exercises. After a while you should feel muscular fatigue. However, if you experience any acute pain or nerve pain please stop and get assessed by a health professional.
Do each exercise 10 times then roll over to other side and complete 10 times on other leg. Repeat this for each exercise. Once you have done them all, go back to the top and re-do them. Try doing 10 minutes in total first. Then as you progress you can extend the time to 20 mins. Aim to do the exercises daily or every second day.
Clam : Open your legs just like a clam would open its shell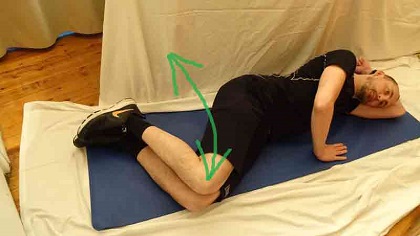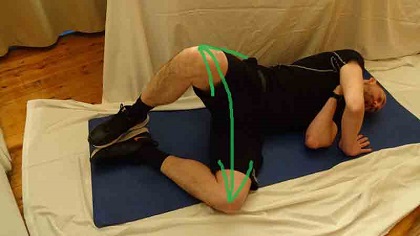 Side lift : Point your toes towards the ground. It helps activate more of the glute muscle. Then move your straight up as high towards the ceiling as you can. Then move it down again. Repeat.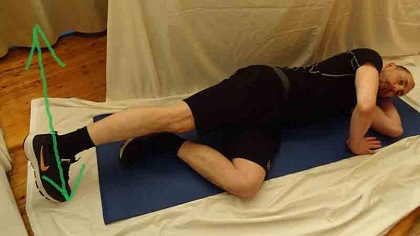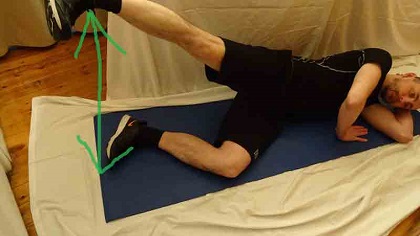 Toe taps: Point your toes towards the ground. It helps activate more of the glute muscle. Tap your big toe in front of you and then swing your straight leg back and tap behind you. Repeat.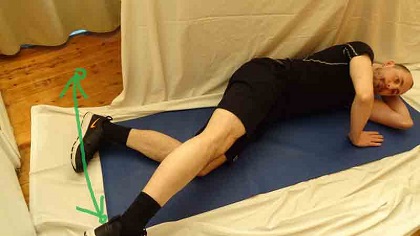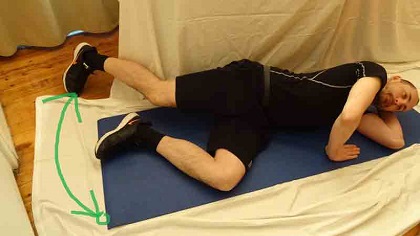 Kick: Just like kicking a football with a straight leg.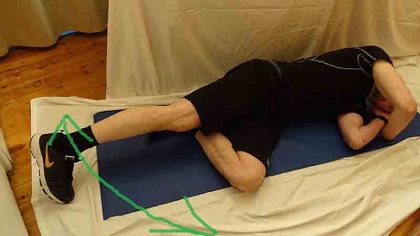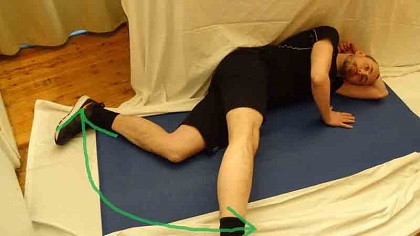 Bike circles: Like peddling on a bicycle. Move your leg in a circular fashion as you would when riding a bike. Go forwards 10 rotations then backwards 10 rotations.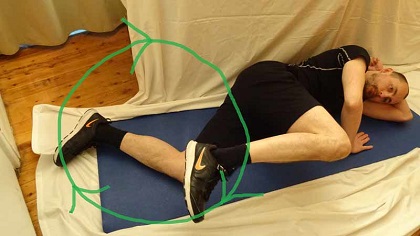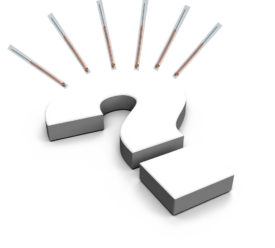 How many acupuncture sessions do I need ?
How many acupuncture sessions do I need ?
This is a fair and often-asked question.   If you have a problem, you will want to fix it.  Generally, you will want to know how long it's going to take or how many sessions of treatment are needed before a solution is reached or the problem is rectified.   To be frank,  this question is not an easy one to answer.  It would be nice to be able to say:  headache, that is 2 treatments; tired muscles from exercise = 1 treatment; lower back pain for 2 months = 7 treatments.
Unfortunately,  it's not possible to be that exact.
The body is a constantly changing and adapting organism.  Some patients respond quickly and need only 2 treatments.  Others are very different and may need 6 sessions for the same problem.
However, it can be exasperating to hear "it depends" or "how long is a piece of string" in regards to how many treatments you need, so I'll try and summarise some general factors that indictate a rough estimate of how many sessions.

Acute problems = 1 – 4 acupuncture treatments
If the problem is acute (1 week) or short term (less than a month), then the body should respond to a certain degree after the first session.  This change may occur immediately or more usually a day or two later as the acupuncture effect is a bit like exercise – it takes a little while for the stimulus to be absorbed and take effect.
In this case, the treatment range would be between 1 – 4 treatments.  After 4 acupuncture treatments, I would expect there to be a significant beneficial effect to alleviate the problem.  If not, then perhaps acupuncture is not the right treatment course in this situation.

Chronic problems = 4 – 10 acupuncture treatments
If the problem has been present for 2 or more months, then it will require a series of up to 4 treatments to gauge the response.  At the end of the 4 sessions, progress will be assessed and if indicated, another 4 to 6 treatments will be recommended.  This would allow acupuncture an appropriate chance to address the problem.
You could also view the treatments as occurring in different stages:
Corrective stage – Treatments to bring the body back to homeostasis (balance)
Maintenance stage – top up treatments to keep the problem in check
Frequency
In my experience,  acupuncture is needed at least once a week in the corrective stage. This keeps the momentum going forward as the sessions build on each other.  To speed things up, you can come multiple times a week.  This can be a beneficial way to make a stronger impact on the problem at the start of treatment course.
Maintenance phase – this can be done every 1 to 3 months to keep the body from slipping back into the previous negative habits and to pre-empt a return of the problem.
Response to acupuncture treatment is also dependent on many factors, but here are just a few:
Age
General health
Fitness level
Diet
Work type/amount/intensity
Attitude to recovery
Patients will heal at different rates even if it is for similar problems.  Having said that, I hope the above summary gives a rough indication of how many treatments may be required to alleviate or remedy a health problem.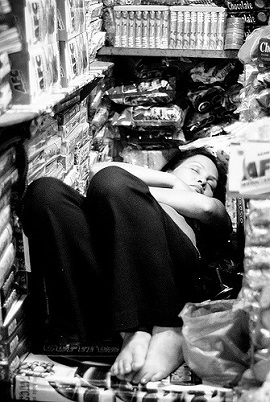 Better sleep: Tips to get you through the night
Sleep diary – Keep a note pad next to the bed.  Make a note of how you sleep each night.  It is also helpful to pen down persistent ideas in the mind. Sometimes writing down the things that are bothering you can help clear the mind and encourage sleep.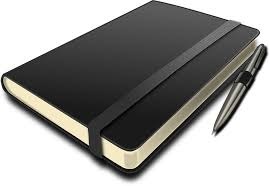 Soft music – Good if makes you relaxed. If music keeps you alert then it's probably better not to use it.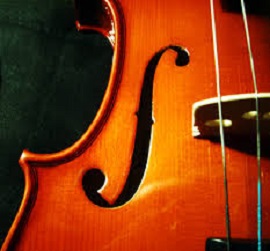 Relaxation training – avoid intrusive and arousing thoughts. Guided imagery or meditation can be helpful.  Sometimes recounting the plot of a novel or a movie can help to distract from intrusive thoughts and encourage the falling-asleep process.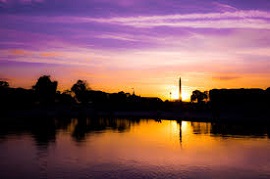 Avoid daytime naps – If you really feel drained then try 10 minutes of meditation. If you do fall asleep make sure it is limited to 10 minutes. Handy to set a timer just in case you do (mobile phone or even egg timer).  Naps are fine if they don't interfere with even night-time sleep.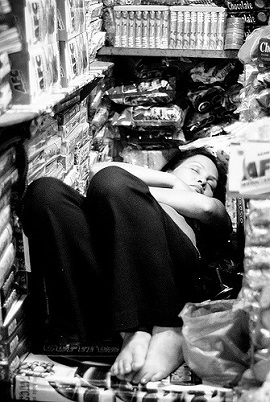 Eliminate stimulants – coffee, tea, soft drinks, large amounts of sugar in the evening.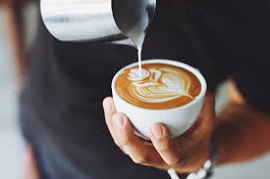 Try to maintain regular bed/wake schedule – 7 days a week, not just 5 days a week. For example, go to bed a 10 pm wake up at 6.30 am for all 7 days.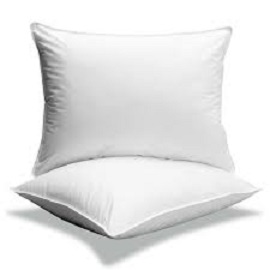 Create a dark sleeping environment, heavy curtains and ear plugs perhaps, or a noise-cancelling device if there are disturbing external noise issues (eg pool pump, trucks, dogs barking or very-early bird chorus).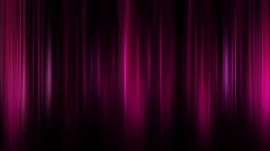 Limit alcohol or just eliminate altogether.  Booze makes you sleepy initially but causes agitation later on in the sleep cycle.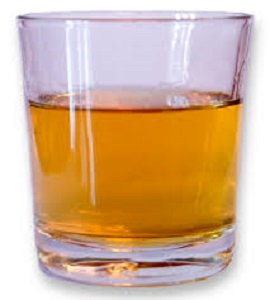 Get regular exercise, but avoid exercising 5 hours before bed.  Intense exercise is better, something that gets you puffed and sweaty.   Increased Cytokines increase non REM sleep – the restorative stuff.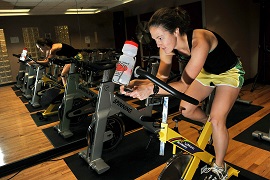 Use bedroom only for sleep and sex (behaviour conducive to sleep), although for some reading in bed or watching TV sends them to sleep.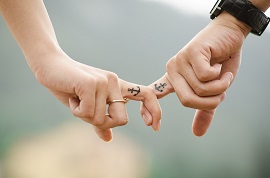 Don't look at the clock.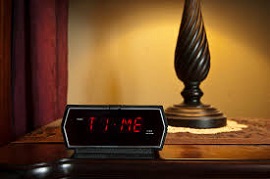 Reduce electrical devices. Switch off TV at the wall, shut down social media.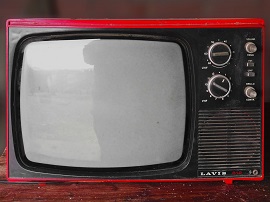 Well ventilated room. Fresh air, consider having a fan.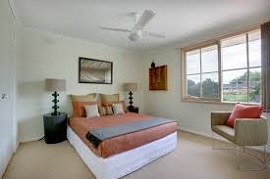 Tart cherry juice (unsweetened)  has been shown to be helpful in increasing length and quality of sleep.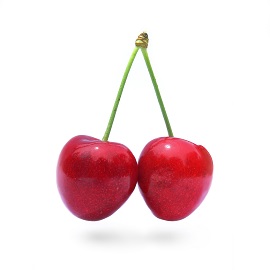 Eat foods high in tryptophan.  This converts to melatonin.  Melatonin is your night time sleep hormone.  Turkey and chicken are high in tryptophan, as are seeds, nuts and soy.